There are graves cineraria on the third floor, fourth floor, and the first basement.
Regardless of religion, you can place an urn in a tomb.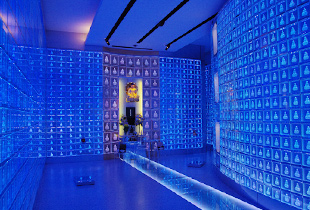 Especially, Suisho-den(The Japanese word Suisho meaning "Crystal" ) that is on the third floor is bright and lavish.
There are LED, the control system by a computer, security system.
We use a high technology, but of course we follow the traditional thought.
This innovative concept was featured in not only Japanese media but also foreign countries media.